Stand Out
Join leading retailers, offices and restaurants around the country in offering something healthy and delicious.
Learn More
Why join as our wholesale partner?
Kyleigh's Lemonade is a delicious organic lemonade that offers a healthy alternative to other leading lemonade & juice brands at half the calories and sugar. No preservatives, no pesticides, no flavor packets, no after taste, no non-organic ingredients. All the flavor. All ages. All demographics.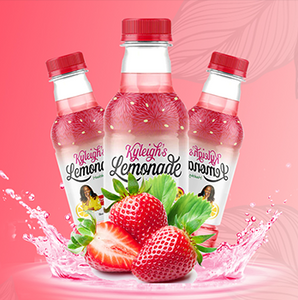 See What Our Consumers Are Saying
Customer reviews
my mom bought this lemonade and when i tell you this is so good! i don't even like lemonade but this hea, SMACK
MUST BUY
Client Testimonials
I've tried the regular and the strawberry lemonade and out of the two this was the best! It's tart, not too sweet, and very different from other lemonades you can buy pre-made. I would buy this one again. :)
Enjoyable
Client Testimonials
The pink lemonade was delicious, i finished it within a week. This was the first product reviewed by Keith Lee I RAN to buy. I love sour lemonade. This was delicious! But had a sort of aftertaste to it. It lessened when the drinks were cooled but didn't go away entirely. Still, I'd 100% buy them again.
Here from Keith Lee